switchable smart film
Through working directly with a specialist manufacturer we have significant experience in supplying and installing Switchable Smart Film at fantastic prices. Contact us today for a free quotation.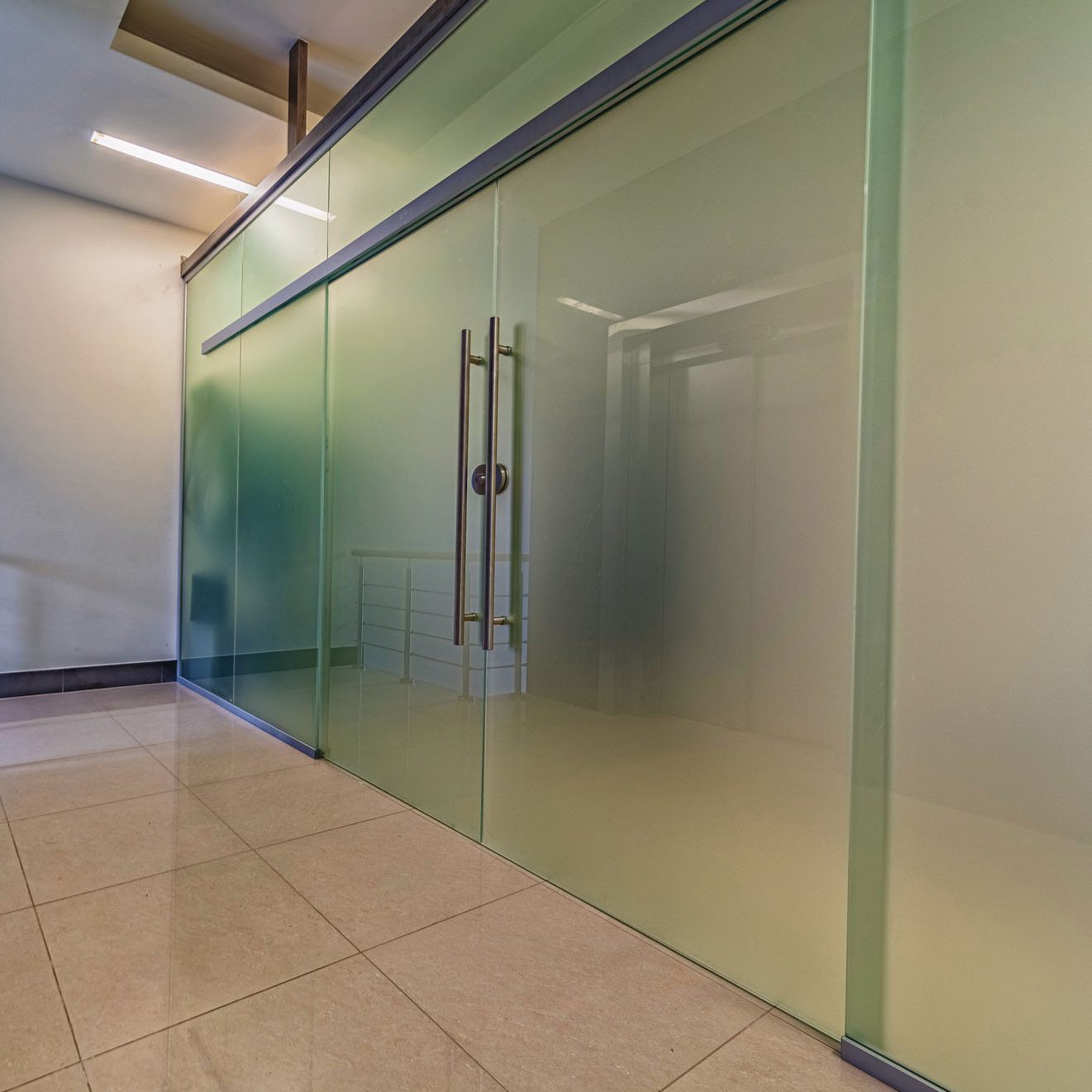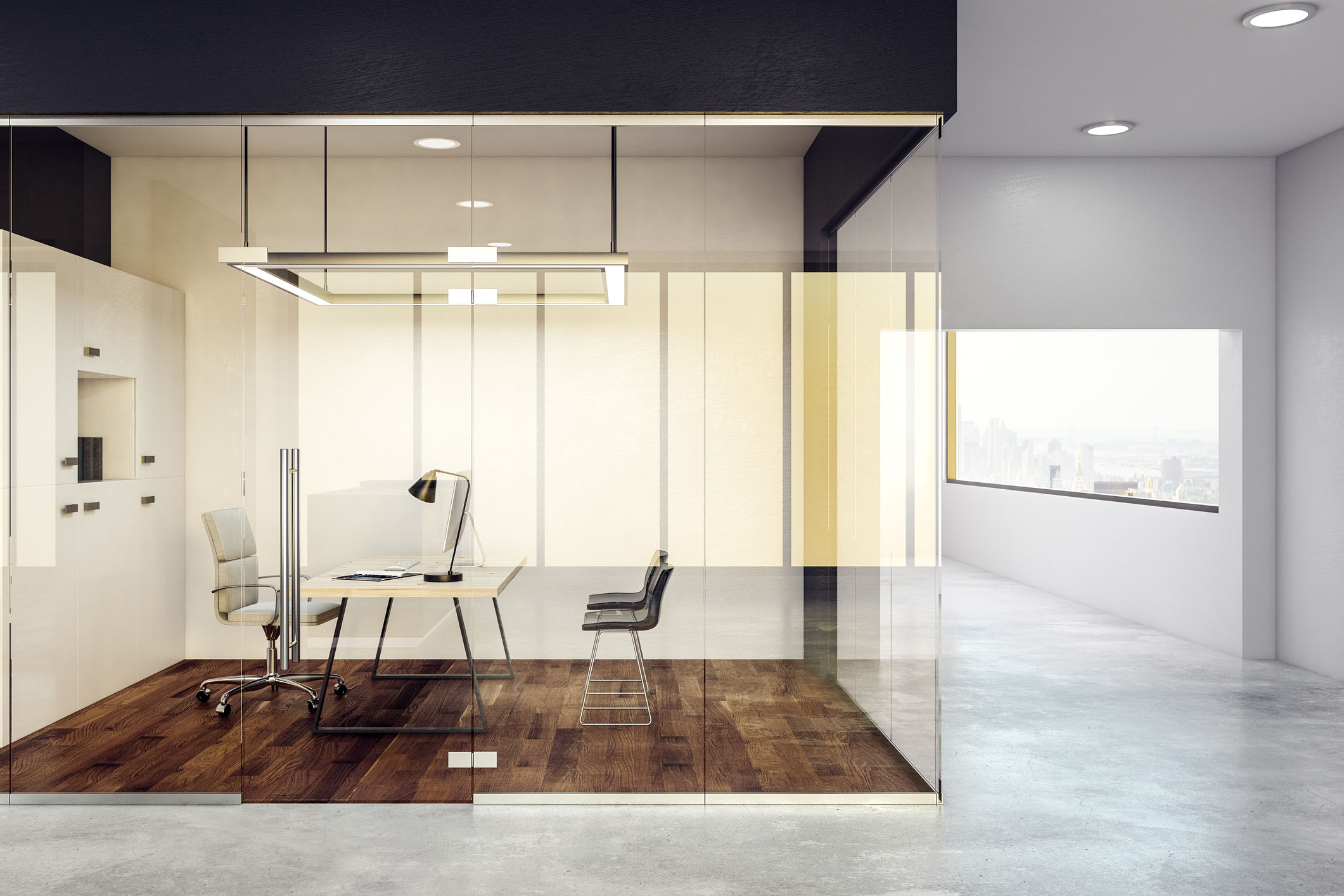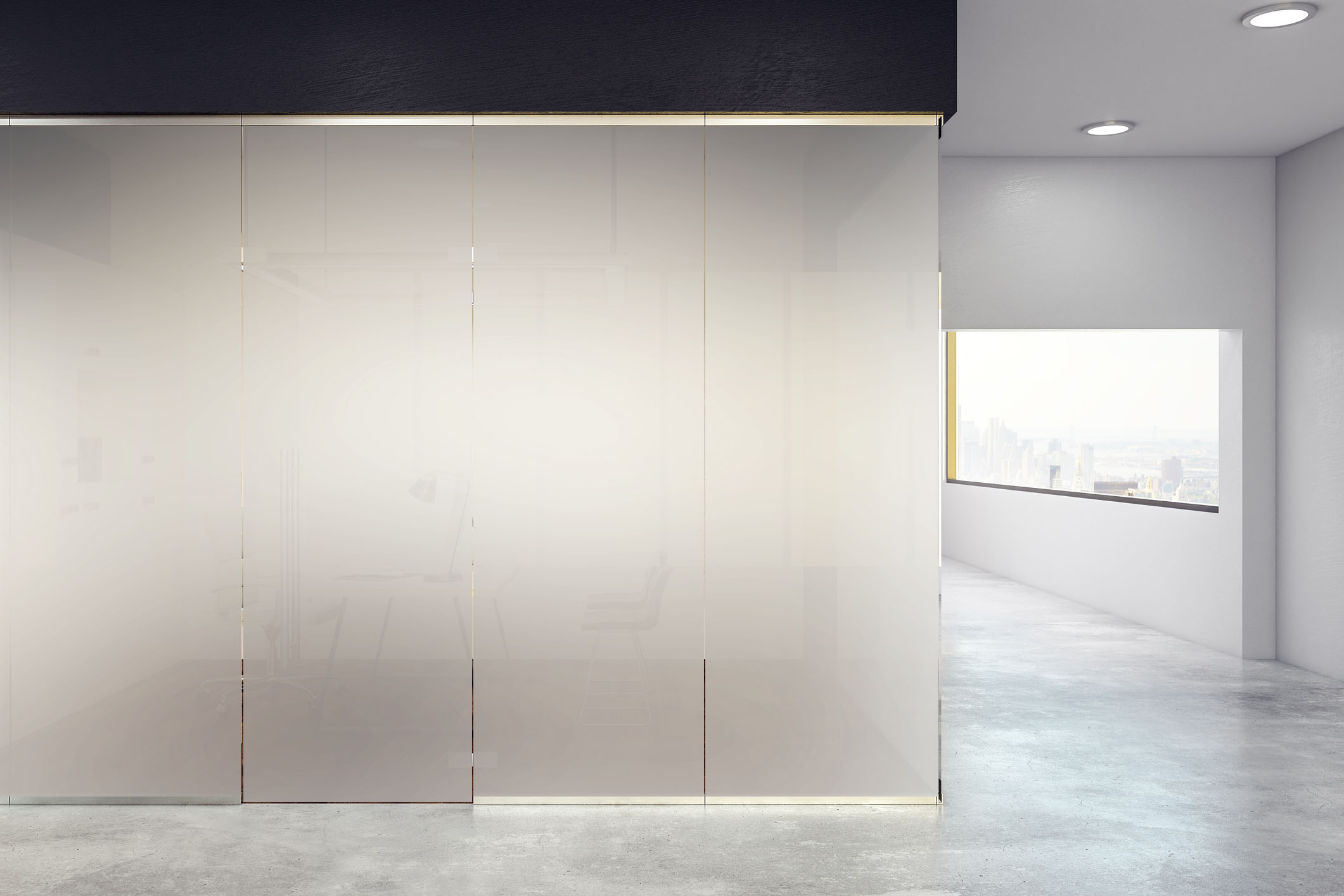 About Switchable Smart Film:
This cutting-edge film is quickly growing in popularity and really disrupting the window film & blinds industry!
Through the click of a button on a remote control, you can change a clear window to a fully frosted window. This system can be retrofitted to any existing transparent surface to immediately bring privacy to collaborative spaces or as an alternative to window blinds.
When the film is switched on (frosted) it also has the ability to be used as a high-quality HD projector screen for rear or front projection applications.
The most popular uses for Switchable Smart Window Film are:
To provide instant privacy in office boardrooms, meeting rooms, office partitions/room dividers, and healthcare facilities
To create minimalist projector screens for advertising or entertainment in restaurants, bars, shopping centers, sports stadiums, and offices
To provide security for bank deposit rooms and high-value display cases and showrooms such as jewelers and prestige car dealerships
As a high-end alternative to blinds, especially in modern buildings with significant amounts of glass, large bi-fold doors, or in garages with glazing. The film can be paired with most home automation systems
To reveal and showcase a new product or window display in a unique way
To enable an option for privacy in modern glazed bathroom walls
We're always excited to find new applications so let us work with you to bring your ideas to life!
How it works, the science bit:
The film has a very slim profile at less than 1mm and includes a self-adhesive backing so it can be retrofitted to existing glazing with minimal disruption. It requires a power supply which is connected to the film and is switched on/off using a wall-mounted switch or remote control to turn the film from clear to opaque/frosted.
When switched on the liquid crystals line up, as they conduct the low-voltage electricity due to being enclosed between Indium Tin Oxide-coated PET film that is connected to the power supply. This causes the film to become totally clear. In contrast, when the film is powered off the liquid crystals scatter and cause the film to be opaque, creating a frosted look.  
For a high-quality installation, each piece of film is custom made for the specific job; it is cut precisely and the electric bus bars are manually added in the position of the customer's choice. 
Supply Only Enquiries
As we work directly with a specialist manufacturer we can offer fantastic prices on Switchable Smart Film supply, delivered directly to the trade or public. Contact us today for a free quotation. Please note; if this is supplied directly to the public we always recommend professional installation.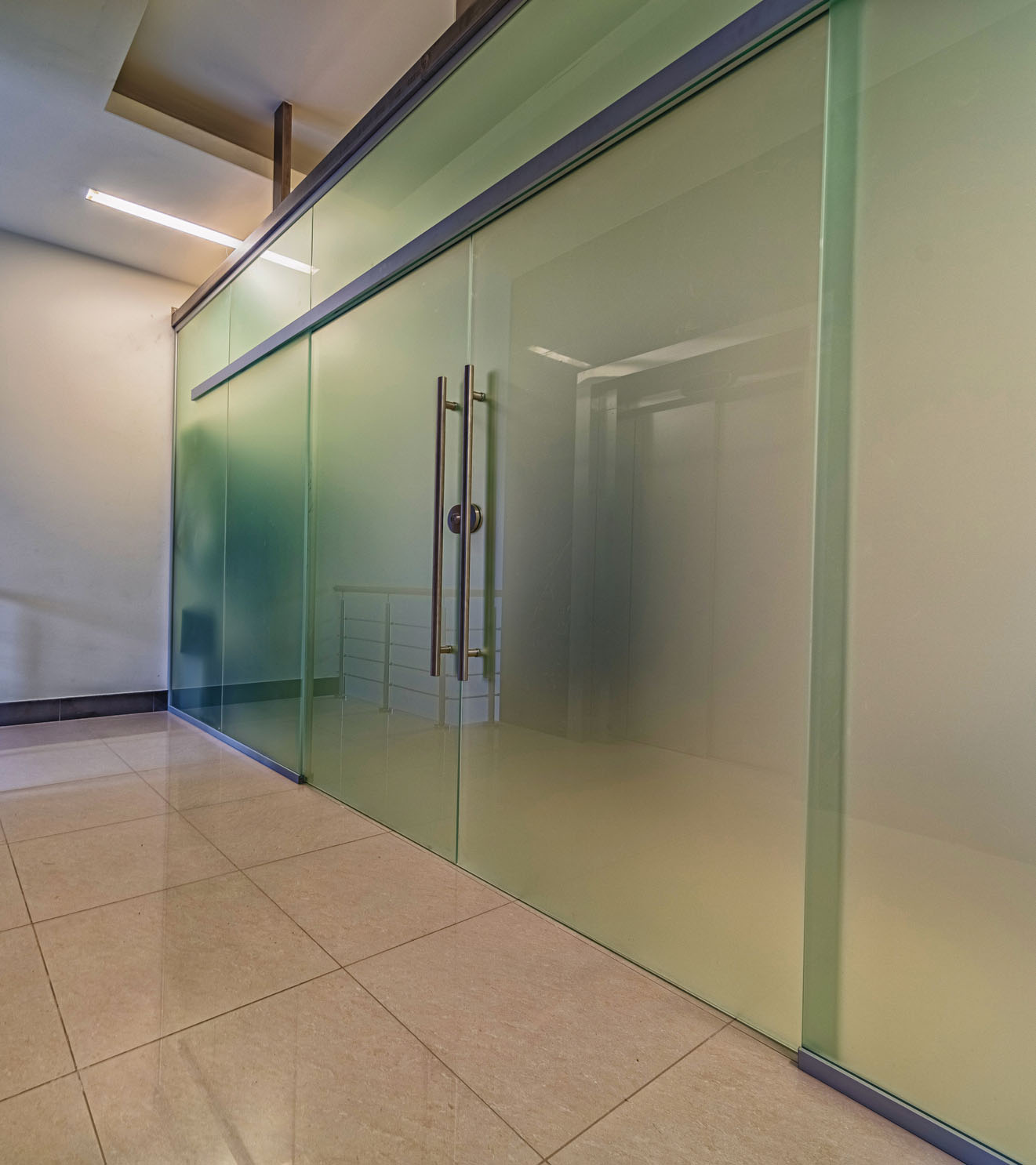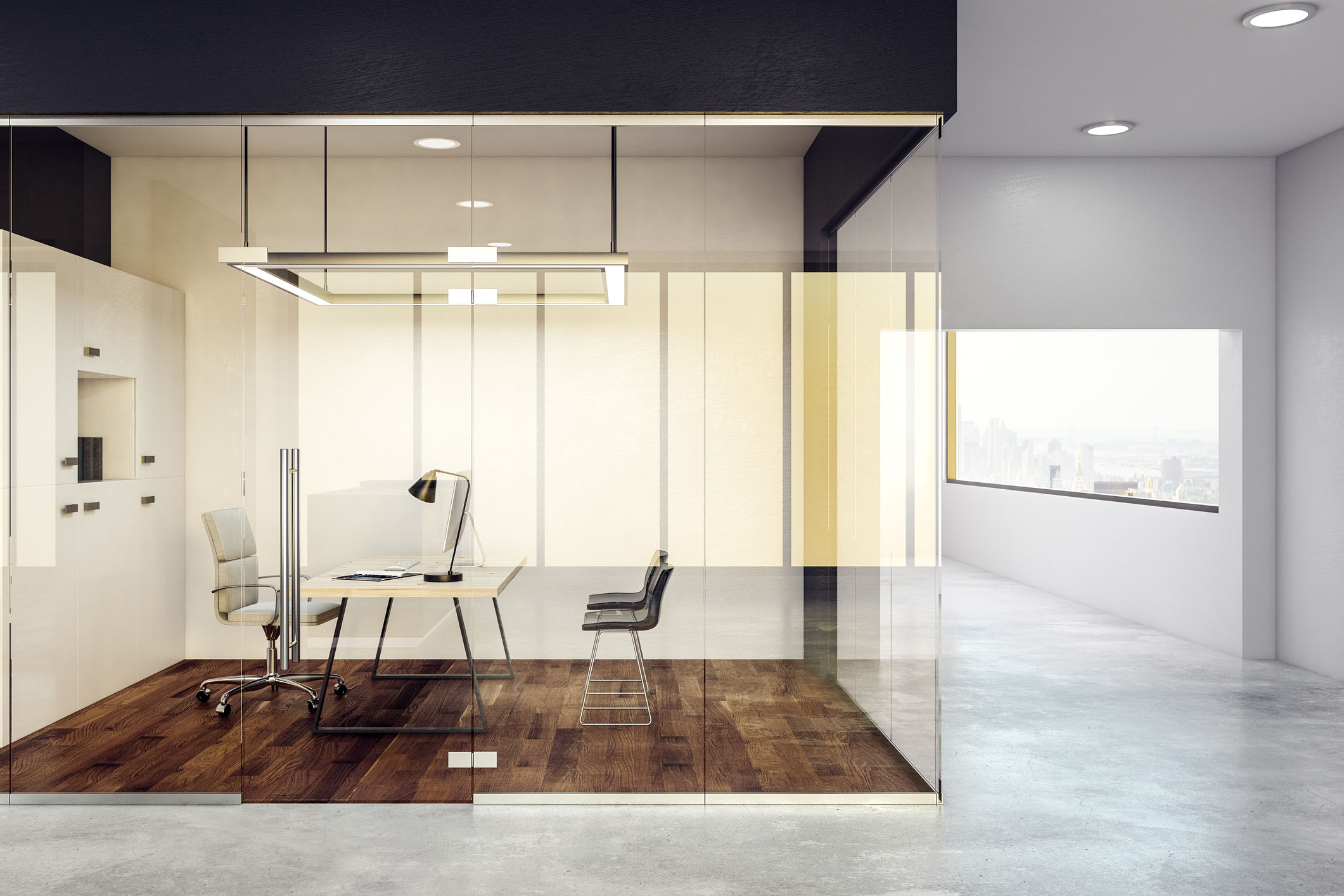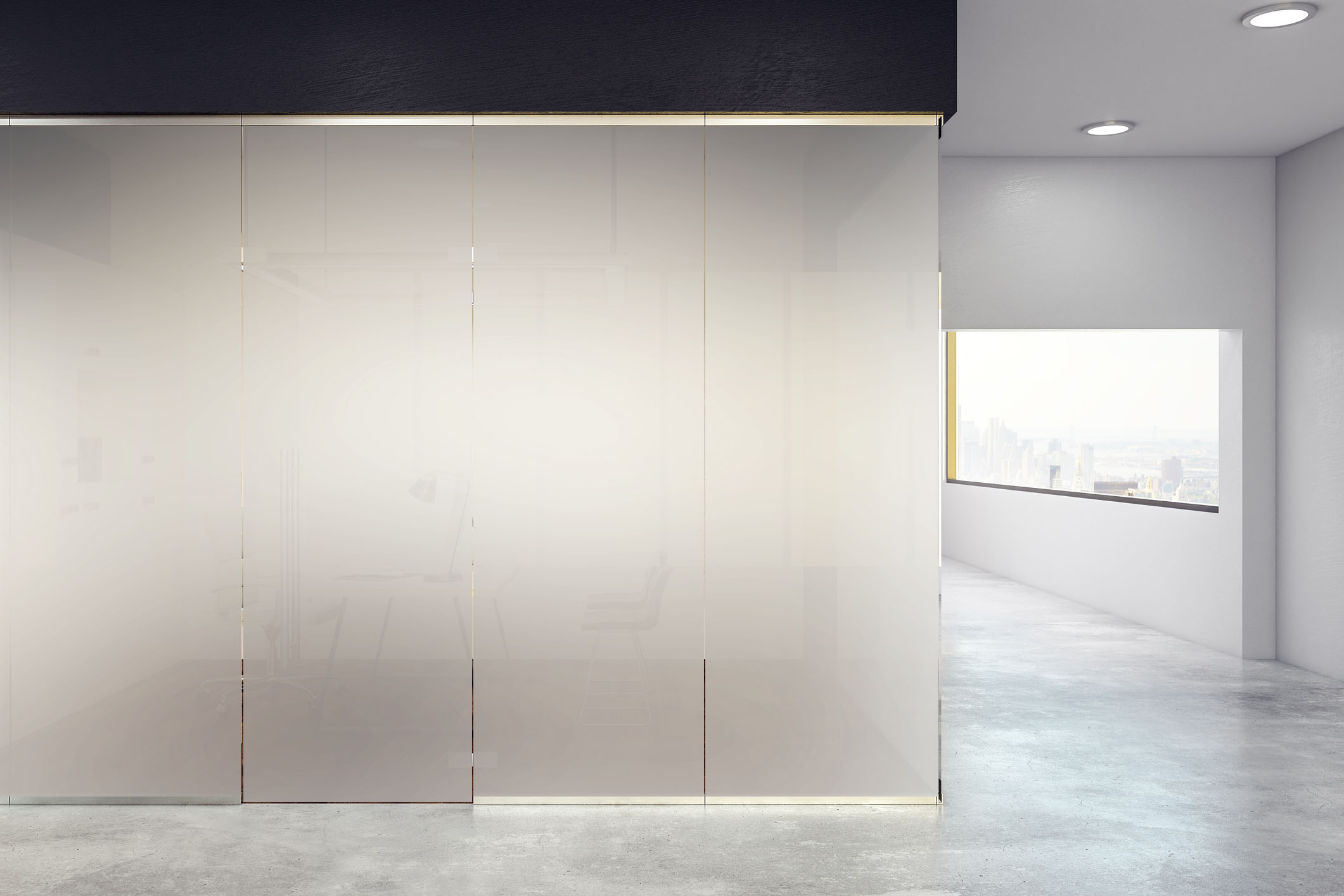 Get in touch with us
today!
Switchable smart film supply and installation In Nottingham
Switchable smart film supply and installation In Nottingham